MANUFACTURING
U.S. T-Shirt Factory Receives GOTS Certification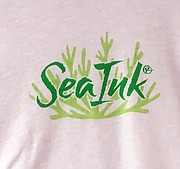 Sundog Productions, a 25-year-old apparel manufacturer in Fairfax, Va., recently was certified as a fully integrated GOTS factory by the Global Organic Textile Standard.
The supply chain for Sundog Productions' GOTS-certified products is fully transparent from cotton field to finished garment, according to the company.
Furthermore, the GOTS certification ensures that the company uses no toxic inputs and its textiles are pesticide-free, not made with genetically modified materials and not finished with formaldehyde, chlorine bleach, heavy metals or other environmentally hazardous chemicals.
The company's 40,000-square-foot facility has solar panels and a geothermal heat-reclamation system to reduce its energy usage and carbon footprint. Sundog cuts, sews, garment dyes, tie-dyes and embroiders in-house. The company also offers a proprietary printing and softening process called Sea Ink, which was developed by Sundog Productions owner Cas Shiver. Using inks made from seaweed, Sea Ink printing uses no PVC, binders, resins or harmful chemicals. The dyes create a permanent bond with the fabric to create a graphic with a soft hand that won't run or crack after washing.
In addition to sustainable production methods, Sundog Productions also participates in a number of socially responsible programs, including jail work release and on-site job-training programs.
"We are the only integrated GOTS factory in the U.S. today and pride ourselves as being green and socially conscious," said Owen Zibrak, vice president of product development, adding that the company hopes to be a one-stop source for sustainable product as well as a model for American manufacturing.
Article courtesy of Apparel News.
Thanks to Fairfax County Office of Public Private Partnerships for this great article.
Sundog Productions, a brainchild of CAS Shiver, is a 30 year old, made in America, "fashion factory" located in the heart of Fairfax that specializes in green and sustainable solutions. Its 40,000 square foot plant makes 1.2 million screened and specialty tye-dyed t-shirts annually for companies like Disney, Joe's Crab Shack, Grateful Dead and Fairfax County.
What makes them special and unique is their commitment to the community, environment, and innovation. Their "factory" is a repurposed Verizon parking garage, most of their ink is made from seaweed and is certified 100% organic. By using solar panels and specially designed green energy to power their entire production process they avoid 80 tons of Co2 production a year and reduce their carbon footprint by 40%.
Sundog employees are part of and give back to the community. Many of the employees are Fairfax County natives who have all been together for more than 30 years. Their 50+ employees include 10-15 people who are from the Fairfax County Detention Center's Alternative Incarceration Branch (AIB) and local women's shelters. These offenders and victims are not only given a position, but they learn a marketable skill. And, many stay with Sundog after their AIB work is done. In keeping with their name, Sundog offers Animal Shelters across the country a 15% discount on all work.
And they continue to innovate. Sundog houses 4 'start up' companies that are incubating and growing their business in Fairfax. They only purchase used equipment – keeping it out of landfills. They have projects to reuse their 'gray' water and have reprogrammed many of their commercial washing machines to become "smart" technology. These machines recognize the type and size of each load and adjust the water and heat accordingly to not only save energy, but water as well.
For their commitment to Fairfax County residents and the environment, we salute Sundog Productions as January's Company that Cares. {Check out our gallery of photos}