Sewing and Garment Manufacturing
Sewing and Garment Manufacturing:
Our cut & sew division enables Sundog to provide a one stop shop for all your garment needs. From printing cut pieces, to full manufacturing capabilities you can leverage the flexibility of our operations to create truly unique items. Contact us to discuss your next project and let Sundog assist you in bringing your vision to reality.
Below are photos outlining the step by step process of one of our recent production runs.
Step 1: Printing the fabric squares: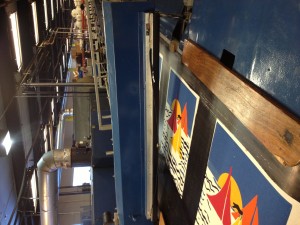 Step 2: Stacking the squares and preparing to cut the patterns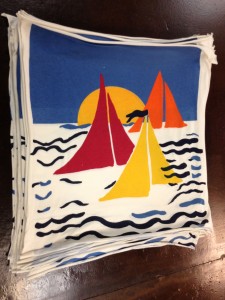 Step 3: Photo of the remnants from cutting the pattern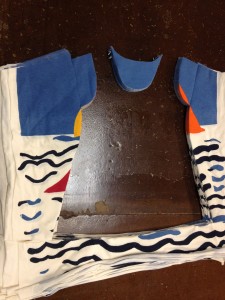 Step 4: Newly cut patterns are prepared for sewing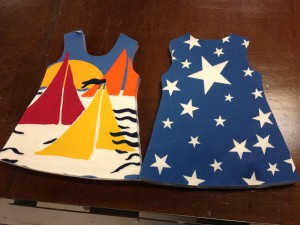 Step 5: We cut a pattern for each size we need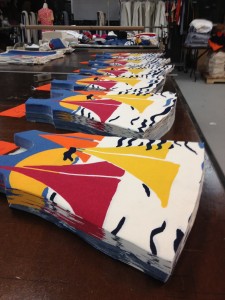 Step 6: Next we add the sleeves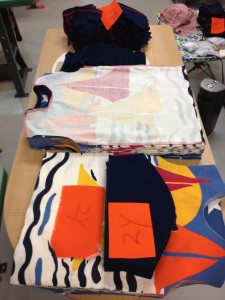 Step 7: Hem the sleeves and bottom of the tee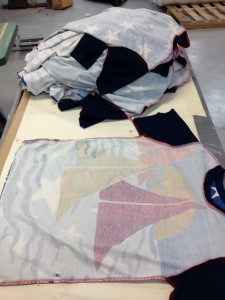 Step 8: Our finished tee shirt, made from cut parts with custom printed designs.